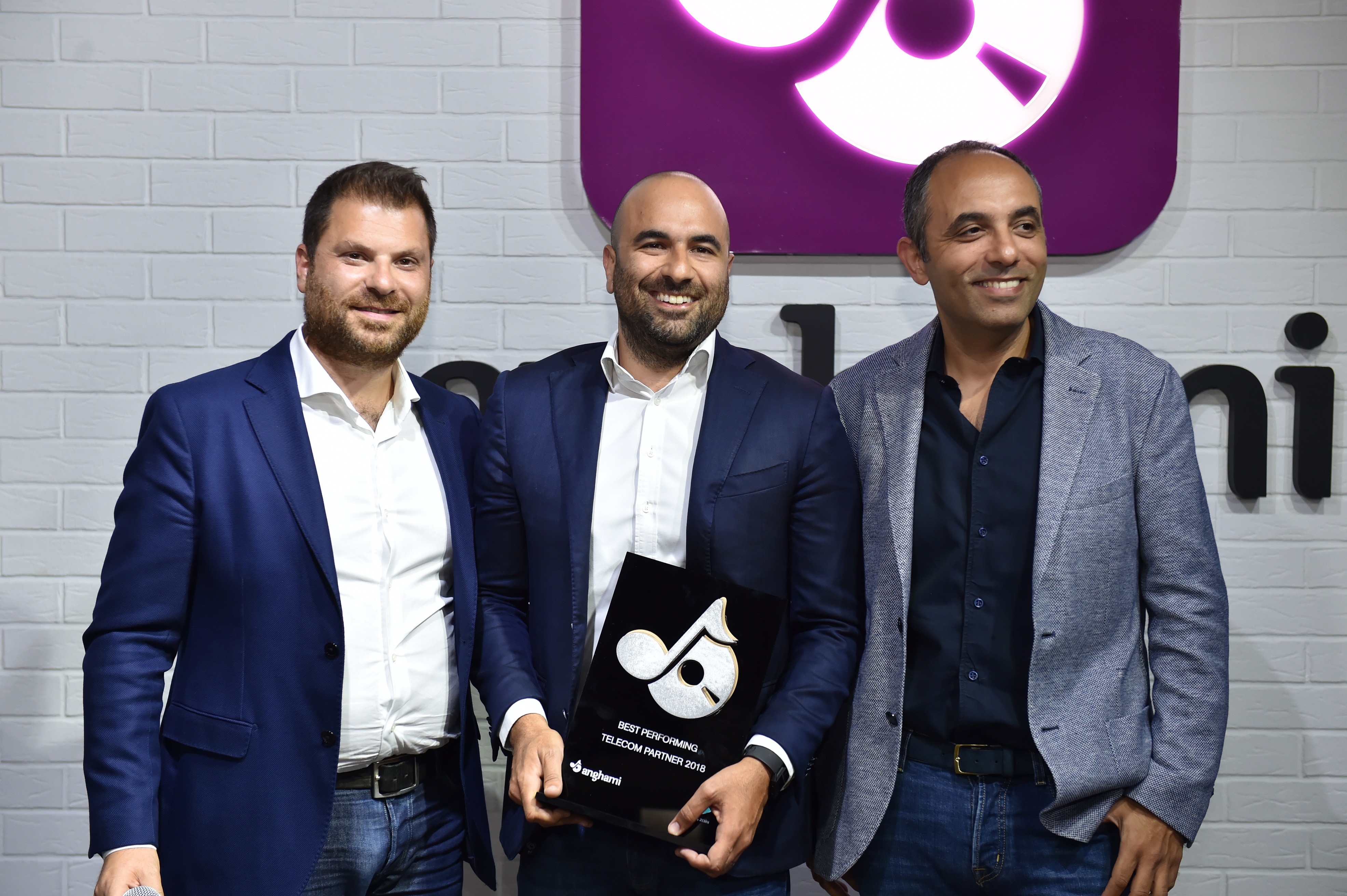 Anghami awards touch as Top Performing Telecom for its Service
Beirut - August 2, 2018: touch, the leading mobile telecommunications and data operator in Lebanon managed by Zain Group, has been selected as the top performing telco for the Anghami services. Anghami is MENA's biggest home-grown music streaming platform that connects more than 60 million users offering the largest music catalogue in the region.
The award ceremony took place at Anghami's new offices in Beirut on Tuesday, July 31st, in the presence of touch and Anghami managements, the Ministry of Telecommunications delegation, along with a crowd of media and public figures, in addition to specialized technology bloggers and entrepreneurs.
Receiving the award, Emre Gurkan Chief Executive Officer of touch commented: "this is a rewarding moment for us at touch, as we receive this award from a startup we believed in and supported since day one and has grown to become the Middle East and North Africa's leading music platform. This award is yet another confirmation of touch's sound strategy which includes diversifying revenue streams through selling digital services, supporting the local startup ecosystem, and remaining relevant by launching value propositions that are attractive to the youth."
Eddy Maroun, Co-Founder of Anghami said: "Streaming services and telcos are a natural fit. We have always perfectly collaborated with touch to bring music fans and artists together through a seamless, enjoyable experience while supporting the tech and music scene. All this has translated into outstanding growth and user satisfaction, and is paving the way for bigger 'touch Anghami' plans in the future."
The award selection was based on specific technical criteria and numerical metrics that include penetration and year over year (YoY) growth. This comes in line with the successful partnership between touch and Anghami that offers the largest music catalogue with millions of Arabic and International songs right on users' smartphones at attractive rates.
Telcos have a crucial role in promoting local startups as well contributing to their performance and growth. As a result, supporting Lebanese entrepreneurs in Lebanon has become a major part of touch's mission to expand into the digital ecosystem, as part of its strategy to become the Digital Network Accelerator (DNA), through initiatives like the Touch Innovation Program (TIP) launched this year. TIP accelerates startups by matching them with touch mentors, providing workshops with subject matter experts, and developing telecom-centric business models for these startups to scale.
During the event, touch and Anghami announced yet a new collaboration. An offer dedicated for the postpaid segment that includes a 2 months free usage period. This new product will be communicated and available to all touch postpaid customers during August 2018.
Attachments